The Coupe of Shame, 1982 300CD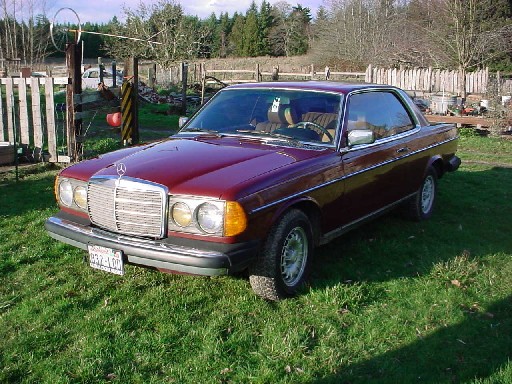 I'd long wanted a 123 diesel coupe, but the right deal had never come my way. Finally, an acceptably-clean one that was local enough for me to go get became available, at a price I couldn't ignore. A fellow lister was cleaning house, and needed money for other projects more than he needed this car. So it followed me home. (Literally, as my wife drove it.)
While basically a good car, it needed many mostly-small things, but they had no time to work on it due to having many other more important projects.
...As it turns out the same thing happened here. After seven years of neglect and degradation, never having even started it much less driven it, I sold it—hopefully to someone who will care for, use, and enjoy this fine car as it deserves.
Log of its life with us.
A (partial) list of its repairs and upgrades:
Pictures:
(All from a detailing a year before we bought it. But it still [at time of purchase] looks mostly like this.)