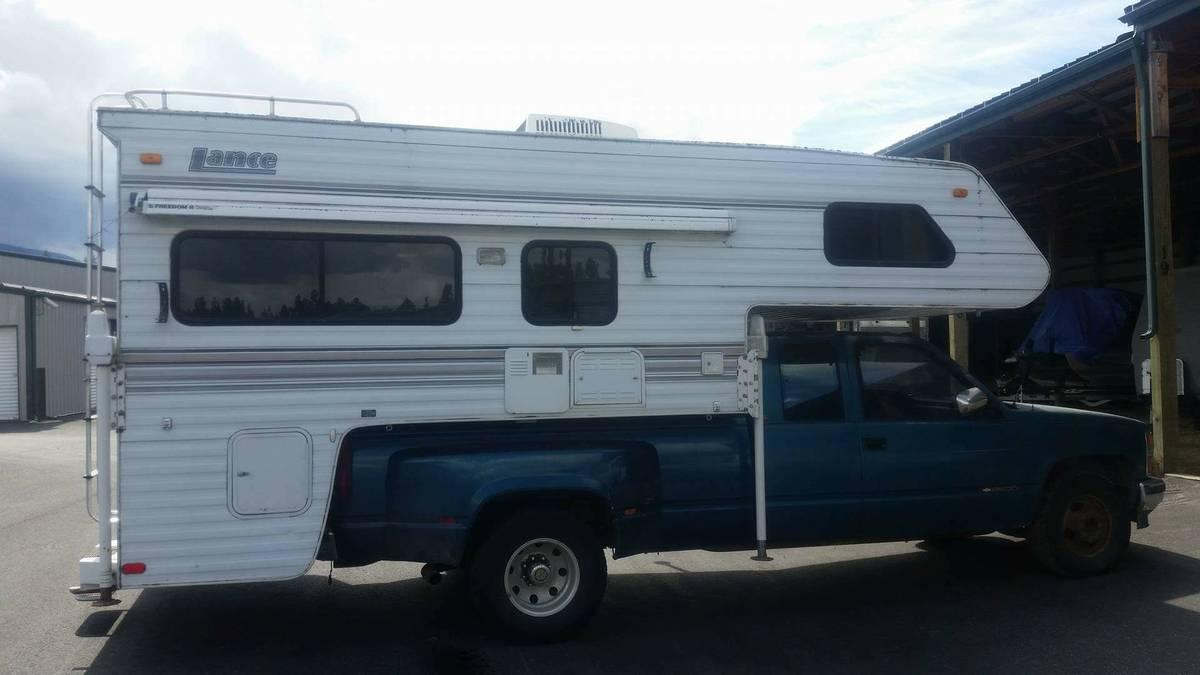 2000 Lance 1140
Mfg. 9/99, S/N 139854
The decrepit Lance camper has been in need of replacement for some time. We like having a camper, and I like the larger ones as they are less cramped feeling inside. I like how the Lance units are put together. But, new is stupid expensive.
We found, however, that there are not many of these for sale, and certainly not many for sale cheaply. My wife in fact located this particular camper, and sicced me on it. (Again!) We went to see it a week later.
What I found was a neglected camper that needs some work, but the price was right. (Well, right-er than anything else we'd seen.)
Craigslist listing:

2000 Lance 11'4" camper.  $6000
Original owner. 
Sleeps 5.
Queen bed in cabover
Dining table converts to full-size bed.
Storage/twin bed over dining area.
Bathroom with separate shower stall.
Outdoor shower.
Duotherm heater/air conditioner.
Dometic 3-way refrigerator/freezer.
Microwave
Gas oven
3-burner range
Electric jacks, swing out for dually
Generac propane generator
Two awnings
Camper is clean.  Original owner.  Needs propane tanks, and work on
water heater and pump.  One jack motor needs replacing.  Camper must be
mounted on a long bed truck, at least 3/4 ton.

1992 Chevy 3500 dually for sale also.  Owned since 1999.
155k miles.
Runs strong. Handles camper very well.
$1500.
Would like to sell together, but will separate.

Listing images:

A log of its life with us.

A list of its repairs and upgrades.